Internal chat.
Management of hundreds of tasks per day.
It is rather a messenger than an organizer. It is more about convenience than reporting to a boss.
The complete functionality is free of charge for the first 10 members of your team
The system for remote team workflow management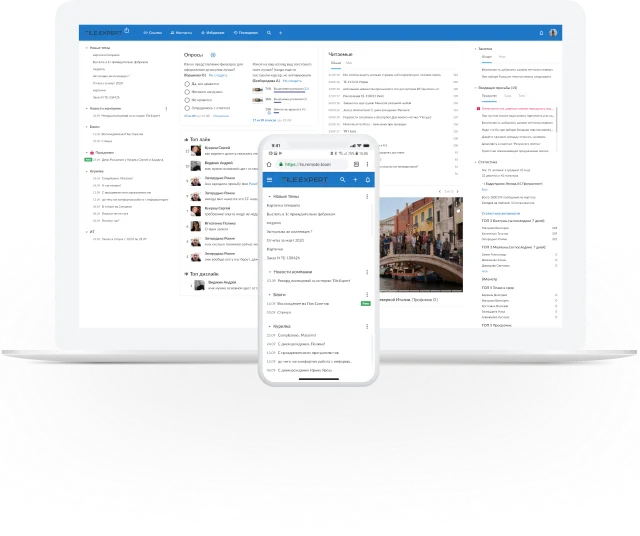 Smart notification system
Automatic reporting about overdue requests to supervisor
Anonymous and public polls inside your team
Creation of private requests and topics
Tag-based project management
Guest access
24/7 support in your working environment
Creation of team member tutorials
Performance statistics
Platform branding with your company logo
6 language versions
Live chat for your website
Home page with hot content for your team
Turn visitors into clients with live support!
Live Support is a website plugin ideated for your marketing, sales, or customer care department to make communication with your clients easy and efficient.
All client requests are forwarded directly to the Remote.Team ecosystem for their further processing.
The functionality is constantly enhanced.
Visitor info
Quality of service evaluation
Feedback form
Chat distribution
File transfer
Print monitoring
Communication history
Unlimited number of operators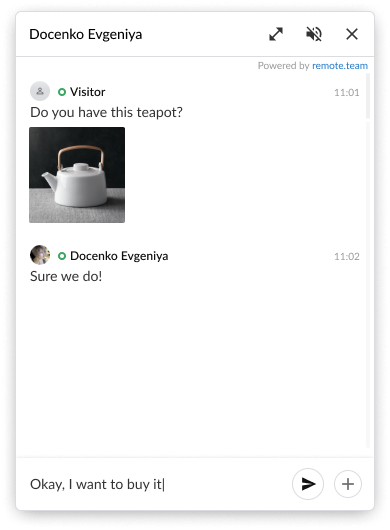 Getting Started tour on Remote.Team implementation for a normal company
Once the registration is complete, two simulacra, Lorenzo and Margarita, will guide you through the service features and answer the users' frequently asked questions. Fasten the seat belt and enjoy your flight :)
Help us make Remote.Team better
Use our integrated tool to arrange the workflow of your team
Stay Home